Texts, Articles, Essays
Un texte initialement écrit pour la Vancouver Art Gallery et publié sur l'encyclopédie du MashUp par Julien Lahmi, Mashupcinema.com
The antiAtlas of Borders, A Manifesto
Text published on the Journal of Borderland studies – 2014 – ENG
Abstract : The antiAtlas of Borders is an experimentation at the crossroads of research, art and practice. It was launched in 2011 at the Mediterranean Institute of Advanced Studies (Aix Marseille University), and has been co-produced by the Higher School of Art (Aix en Provence), PACTE laboratory (University of Grenoble-CNRS), Isabelle Arvers and La compagnie. Since then, it has gathered researchers (social and hard scientists), artists (web artists, tactical geographers, hackers, filmmakers, etc.) and professionals (customs, industry, military, etc.). The encounter of people coming from these different fields of knowledge and practice aims to create a radical shift of perspective in the way we apprehend both 21stcentury borders and the boundaries separating fields of knowledge, art and practice.
Cédric Parizot, Anne Laure Amilhat Szary, Gabriel Popescu, Isabelle Arvers, Thomas Cantens, Jean Cristofol, Nicola Mai, Joana Moll & Antoine Vion
> the antiAtlas of borders website
Video game portraits, a text by Isabelle Arvers on Axel Stockburger videos, Blockbuster
2014-ENG
Where do I want to go today, a text about the artwork Carjacked, designed by COLLEO
2014 – ENG
What if profits generated by users were used to finance free access to online content?
2013 – ENG
Faites vos jeux !
Article dans De ligne en ligne de la Bibliothèque Publique d'Informations, dossier Copier/Créer sur les pratiques du détournement – page 19
Une Game jam thématique organisée par Stereolux à Nantes en partenariat avec la Cantine, Atlantic 2.0 et Atlangames. MCD, février 2013 (FR)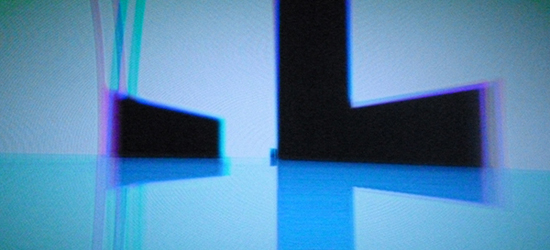 Et si les bénéfices produits par les communautés en ligne servaient à financer l'accès au savoir et le partage des biens culturels sur Internet?
Un article d'Isabelle Arvers pour Arts et cultures numériques Panorama Intrernational Publié par CDA d'Enghiens, 2012, FR
Art is game in Aix en Provence
MCD #67, Le Guide des festivals numériques 2012-2013, FR + ENG
This Spartan Life, un machinima au Congrès
Multitudes n°48, mars 2012, FR
Enganos ou Falhas? A voz como modificaçao no Machinima
CINUSP collection vol 2, Portugese
Cheats or glitch, voice as a game modification in machinima
MIT Press, 2011, ENG
Machinéastes
Survey of the machinima maker scene and daily diary about the machinima workshops I animated in 2010-2011, MCD Hors Série 3game Cuture, Septembre 2011, FR + ENG
La question juridique liée aux machinimas
"Le jeu vidéo et le Droit", IREDIC, 2010, FR
Flux & remix, ten years of online film festival
2010, ENG
Autour des codes culturels liés aux jeux vidéo
Média Cités, 2009, FR
Dans Arts numériques de MCD, 2008, FR
10 ans de festival de cinéma en ligne pour Fluxus Online à Sao Paolo, FR
Discussion about Modernity published on the Empyre mailing list, ENG
Post on Digitalarti (FR)
Rencontres avec le mouvement artistique Neen, 2006, FR
Le jeu vidéo, un moyen, d'expression à la portée de tous?
Arcadi, 2006, FR
Servovalve, doseur de temps et de hasard
Arcadi, 2006, FR
MILK, BY SHU LEA SHEANG
Text for 56K Bastard TV, (FR), Basel, june 2005
Ce matin, je me suis réveillée et je n'étais plus chez moi…
Texte écrit depuis Belgrade chez Nikola Tosic, à la demande d'Ultralab pour l'exposition Log In conçue par Magada Danysz à l'Abbaye de Ronceray à Angers en août 2004.
La Virtualité du numérique comme mode d'appréhension du réel
Mémoire de fin d'études de l'Institut d'Etudes Politiques, 1995, FR
Curatorial statements
Banana04 RAM Net.art section Ancona Italy 2004
Mind Control, Lack of Entertainment creates monsters, Interaction.
Entertainment has largely been perceived negatively in the western Roman Catholic tradition of thinking. Entertainment is the soul's perdition. Etymologically, di-vertere means a subtraction from a whole, it's a distraction for the spirit. This is the terrible FLY of the Thoughts of Pascal, which disturbs you when you try to think about your condition as a human being, alone in front of your destiny of mortal humanity. This is what allows us to forget that we will die, and nonetheless that we have to work and fight for a master, whoever he is, and wait for our death.
more…
curatorial text written for the exhibit Reactivate, (EN), Melbourne, Australia, october 2004
Once upon a time, there was Game Time.
More than 40 years after the first computer game creation by hackers at the MIT, the Games Industry is in 2004 the most powerful leisure Industry. The Game Generation has overcome the TV Generation. Game culture and aesthetic are overwhelming our information society. So the question is: which type of content do we want to see in games? How do we succeed to give real content and messages to the future generations by the mean of games?
more…
Reactivate! Game time intention, Melbourne, 2004 (in french)
GAME TIME se fonde sur l'hybridation des formes que permet aujourd'hui le numérique et sur la rencontre de disciplines telles que le jeu vidéo, le cinéma numérique, l'animation, la musique électronique, le web design, l'architecture… Il en émerge de nouvelles formes d'écritures, de pédagogie et d'exposition des œuvres.
more…
reActivate! Game Time 1st oct/15 nov 2004 Melbourne
In an art world characterized by new technologies, distributed environments and simulation, the conditions and motivations that inspire art practice have been forever altered. What was once known simply as media art has now branched into myriad other art forms each with its own discrete communities, lingo, technical and social preoccupations that are irreversibly dismantling traditional rituals for making and experiencing art. Video and computer gaming have had a lot to do with it.
more…
No Fun, Games and the gaming experience, Piksel free and opesnsource software Festival, 2005
If you ask a hard core gamer why he likes a game, his answer will often be: "I like it, because it's fun" Why has fun nowadays become such a serious question? Because, today, game benefits are the largest in the entertainment industry, and as a matter of fact, they have become the new media by excellence: a tool used massively to manipulate, to communicate and influence certain behaviors.
Then, there is another reason to think about games as a serious question: they represent a new mode of interaction to the world for a whole generation. So, game content is a huge question.
more…
Interviews of artists and curators by Isabelle Arvers
Game in the city, Interview of Blast Theory
Amusement, 2011
Bob Stein, Digital Guru
Amusement, 2011, ENG
How real time cinema came to Friedrich Kirschner
MCD Special Game Culture, 2011, FR + ENG
Jakub Dvorsky
MCD Special Game Culture, 2011, FR, ENG
Banana RAM interviews
Interviews that I conducted with the artists of the net.art section of the Festival 2004
PLaytime-Villette Numérique interviews
Interviews that I conducted with the artists of the net.art of the Festival, 2002
Gizmoland interviews
Interviews of the artists part of the online gallery 2000