Conference/performance on the antiAtlas of borders at Le Lab, Google Cultural Institute, Paris
Decalab invites me to present a conference/performance on the antiAtlas of borders at the Lab of the cultural institute of Google in Paris.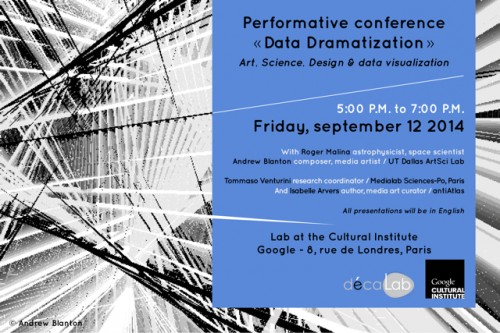 I will end the art and science performative conference after the talk of Roger Malina, astrophysician and founder of the Texas University of  Dallas ArtSciLab  and Andrew Blanton, artist composer, Tommaso Venturini, from the MediaLab of Sciences Po.

I will play with all the interactive, online and video content of the antiatlas of borders exhibition, on and offline, showing interactive cartography, maps and projects related to the mutations of the borders on the 21st century.
say something