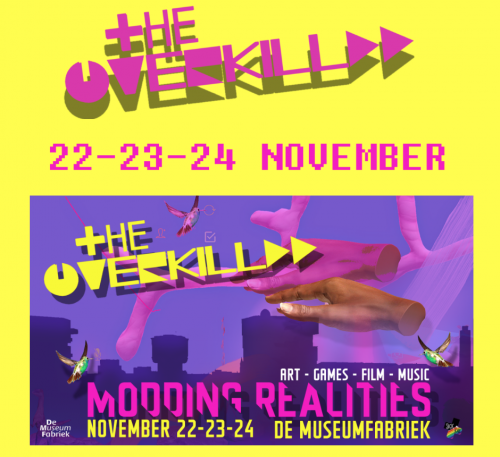 To celebrate her 20 years as curator in the fields of art and video games, Isabelle Arvers embarks on a world tour that takes her to over 15 countries: South Korea, Taiwan, Indonesia, Thailand, Japan, India, Colombia, Argentina, Brasil, Mexico, Nigeria, Ivory Coast, Senegal, Egypt, Lebanon, Israel and Palestine. She is meeting digital artists and independent game developers in order to come back with a richer, non Global North-centric and more nuanced overview of the different ways gaming communities across the world are exploring the issue of diversity, with an emphasis on female, queer and decolonial practices.
As part of her world tour Isabelle is sharing some of her beautiful encounters with art and game creatives met in Korea, Indonesia and Japan. Each creation is a travel deep inside inter species imaginaries, modding our perception of our surroundings, taking us into natural virtual and surreal worlds. Dance in a seaweed soup on the sound of K-pop, become a firefly and look for the secrets of Mother nature in a colorful indonesian forest, immerse yourself into the loom of a nest from a vagina perspective, make new friends in the so called virtual world, and step into the hand drawn nature of wondering wander and feel the magic of being a rabbit… You're in! You've been modded!
Garden of Yaloo Seaweed (Yaloo)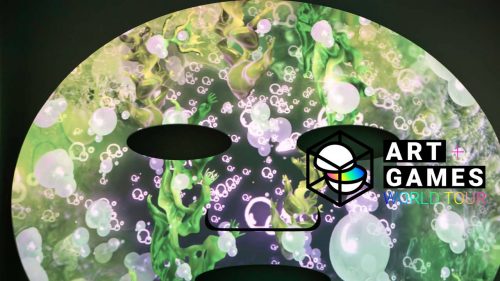 Within the context of Korean diaspora, 'seaweed soup' much like a birthday cake, is a dishmany korean have on their birthdays. Extending from this anecdote, 'Yaloo Seaweed Project' explores the multiple narratives within East Asia, from Japan's seaweed harvest rituals on Lunar New Year's to China's rapid growing consumption of seaweed. With this growing demand, the seaweed cultivation technology in response is developing rapidly driven by the socio-economic boost of seaweed rising as one of the 'star' export products of Asia. Technological advancement spreads wider and broader in this context.
Reflecting on the relationship between highly commercialized products like seaweed and technology, 'Yaloo Seaweed Project' creates a form of translation through technology specifically projection mapping and Virtual Reality. The installation constructs an inclusive and immersive mythology of multi-sensory experience with infinite new 'faces'.
Under an inseparable influence of Asian heritage and a mind of habitual tourists, Yaloo creates technically rich, visually extravagant works that deal with the images of contemporary culture that reflects the timeless quest for advancing human conditions and sense of well-being.
Yaloo experiments her video installations in various forms from single channel video, large scale media façade, projection mapping sculptures, digital textiles to Virtual Reality application. Yaloo's works lead the audience to an immersive experience reminiscent of a theme park.
made with the technical support of Luxi Liu
Primal Nest (Sanglim Han)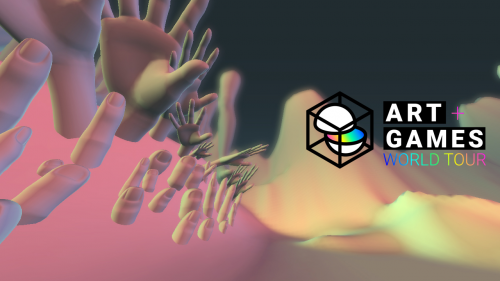 Primal nest is an experimental 3d video game where the viewer is invited to zoom into the frame and navigate the virtual landscape through an inter-vaginal perspective. The interior is a female womb, humanity's primal nest, imagined and constructed with disembodied legs, arms, hands, fingers, and toes. The virtual reality scene contains a light source, water, and sound. Shadows, reflections and echo are rendered in real-time as the viewer explores.
Sanglim Han is an interdisciplinary artist who focuses on the dialogue in, on, and around bodies. She explores our (digital) bodies through installations including video, 3D animation, virtual reality and real-time media performance.
http://sanglimhan.work/
Wander in Wonder (Komitsu Fujihata)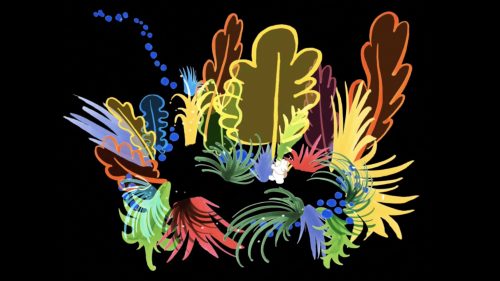 Wander in Wonder is an interactive animation piece on the adventures of a lost little rabbit wandering through the woods. As night draws near, wonder-working plants and flowers show the way.
Komitsu was born in Japan in 1993. She creates illustrations and animations using sign pens and watercolors. She graduated from Tokyo University of the Arts, School of Film and New Media, Department of Animation in 2018.
https://www.wiw-game.com/
She and the light bearer (Brigitta Rena Mojiken Studio)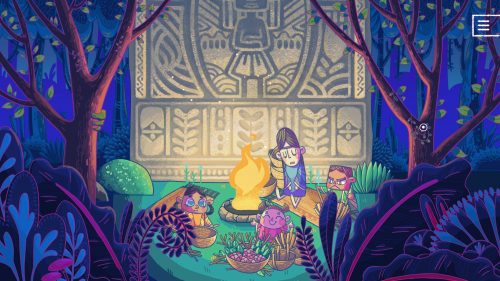 She and the Light Bearer is a blend of a music album and adventure game that borrows its aesthetic from storybook and fairy tales. The game puts emphasize in the art, poem, dialogue, and music to deliver a story about forest and Mother.
In She and the Light Bearer, players will assume the role of Firefly and help her find Mother that will decide the fate of the forest all creatures live in.
She and the Light Bearer is a point and click adventure game, a poem, a fairy tale. Take a journey inside a vibrantly colored forest, meet silly creatures, listen to serene folk music, and discover somber secrets.
https://mojiken.itch.io/she-and-the-light-bearer
Wallflower, (Yung Cho)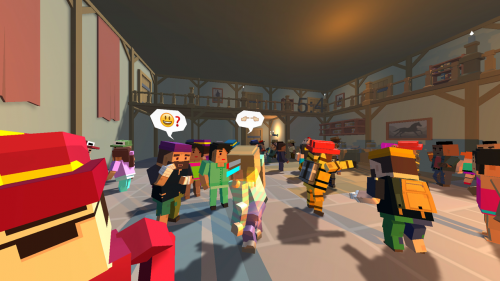 Wallflower is a third person perspective, 3D VR game. Wallflower is a term used to describe a person who is without a partner at a party and is hence unable to dance.
The players can maintain their lives only through making contact with others.Through this, players continue to demonstrate their own presence, and the relationship with others constitutes the essence of each being.
The aim of the game is to avoid getting a game-over for the main character at a party in the given time. The player has two properties – the energy scale and presence scale.
If the player keeps still, the presence decreases but the energy level increases. If interactions and conversations are made with others, the character's presence scale will increase but decrease in energy. As such, the two scales are inversely proportional. It becomes critical to spend time wisely, keeping the two scales in balance away from dropping to zero.
Cho Hyun does not view the relationship between technology and humans oppositional, but as closely related entities which continuously in play a role in one another's change.
Since technology was created by humans, Cho Hyun view technology not solely technological, and seeks to reveal the 'human-ness' within the layers of technology.
In addition, she utilizes technology as a new language and a new way of expression of humanity. Currently, the artist graduated from Korea National University of Arts and is working as a game designer at the Gambridzy.
ART+ GAMES world tour is supported by CNC DICREAM and CNAP