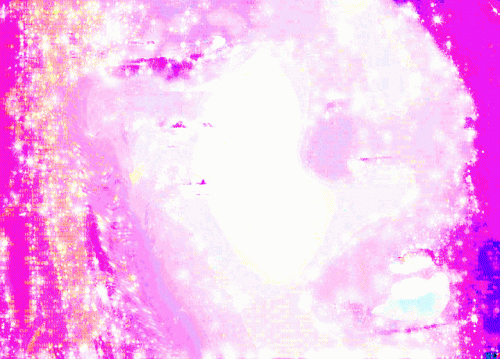 This selection of websites is the state of the art of online creation and could be seen as an online answer to Abravana, the art movement initiated by the Brazilian artist Ricardo de Castro. Positive, fresh, colorful, powerful, meaningful, full of animals, fluorescent colors, gifs, glitches and splitches… this is what artists from Marseille, France or from the US do online today. So supafresh !
Chloe Desmoineaux


Her website is a test space, an exhibition and a diversion space , a playground and a curiosity cabinet dedicated to the net, constantly changing …
Nicolas Sassoon
The work of Nicolas Sassoon makes use of various computer based processes to generate fantasized visions of architectures, landscapes and domestic environments. Sassoon's work often explores the contemplative dimensions of the digital, as well
The Copy Companion Club
The Copy Companion Club is a club of friends who copy each other. 1. Only the artists who have been copied by a Companion or had copied a Companion can become Companions 2. The Companions are free to copy any living artists 3. The Copies are reinterpretation of the original 4. The copied artists must be notified 5. The copies must be submitted to CCC website 6. The Copies are broadcasted under CCC licence
Thomas Cheneseau
Thomas Cheneseau is a French artistic researcher with a passion for abstraction and who considers social media as both his found object and his blank canvas. The ultimate goal is to creatively counter the linearity of social media, both in time and space, as his new playground.
Systaime
Michaël Borras, also known as Systaime, is a French net.artist. He is the founder of a movement called French Trash Touch (1995-2003). He created Neticones, a website that portrays pop art as a mosaic of net icons. He has also worked on art projects using Facebook pages, Mashup videos, and YouTube Poop. At the end of 2011, he founded the Super Art Modern Art Museum (SPAMM), an online museum with digital pieces from over 50 artists
Anthony Antonellis
Anthony Antonellis questions the principles of the art world facing the internet, which he determines to be his origin. Looking for the artist's gesture in the Photoshop production process or turning the museum into an interactive website, where every visitor can create his own exhibition with the help of a preset of pedestals and artworks, Anthony checks his new technology tool kit for its potential. He is the creator of netartnet.net, an online-gallery listing and directory.
Emilie Gervais
kawaii pikachu jamba juice cagole kitty hello fruits geisha wink wink two girls one cup pumpkin pie recipe tits vagina sex nude boobs britney spears paris hilton jordan capri honeymoon hollywood lindsey lohan girl i want your money woman lady sexy man hot stud slut fuck ass bitch nigger chink gook cracker beaner asshole shit feces death murder maim kill rape hurt pain cartoon anime arran ridley naruto bleach dragonball DBZ eyeshield21 niggers nig faggot fag gay lesbian porn pornography video game hate love
Emilie Brout Maxime Marion
Their work is particularly focused on the confrontation of analogic specifics (feeling of reality, past recording) to those of the numerical discretization (diversion and reconstruction of information, immediacy of interaction). They seek both to make traditional media dynamic, and conversely, to synthesize, through narrative devices, heterogeneous information from databases they collect on the web.
Ideal corpus
Implanted in an explicitely internet approach, the Ideal Corpus project articulates in a 3D paradisiac world where aquatic sounds and electropical tones mix in a music they like to call Vega. magine a sweet-colors rainbow in the middle of a nebula where two care-bears in baggie-skin-pants and in rustle pink skirt make cuddles to their pandas friends and play on plastic synths… From the top of their cloud, MC Kawaii and Fruity Freatox aka Plineo musically glide in a naive and heavy cream by concocting you delicious sound delicacies : cupcakes, donuts and strawberry-whipped cream macaroons are part of the party.
Tristan Fraipont
navicorp.org is a place where my computer tries to teach yours how to make its own aesthetic, through digital medias : the screen of course, but also the code itself.