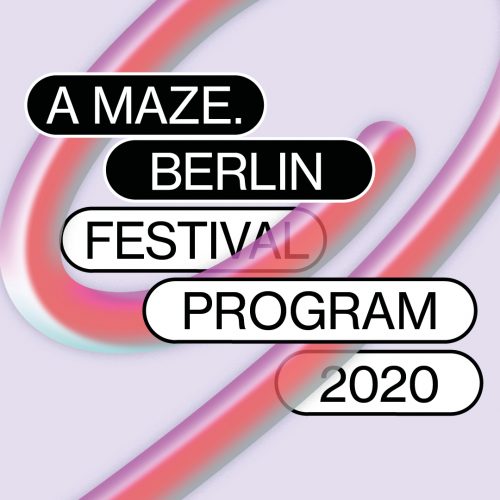 I am super happy to present 3 Art + Games World Tour sessions A MAZE. Total Digital 2020
To celebrate my 20 years as curator in the fields of art and video games, I embarked in June 2019 in an art and video games world tour in order to meet digital artists and independent developers in 13 countries from the Global South. The aim of this world tour is to promote diversity in terms of content and also in terms of who is producing content and from where… in order to be able to tell an other story of video games, outside the main territories of the global market.
During A MAZE. / Berlin – Total Digital let's go to 3 different continents and speak with various creators.
I am so happy to present and share the work of the amazing persons and games I met during my world tour with you!! Thank you Zuraida Buter for this invitation ❤ and thank you Thorsten Storno for putting me in touch with Sithé Annette Ncube who helped me so much to get in touch with great game developers here in Africa ❤ ❤ ❤
Art & Games World Tour South & Latin America on July 25th

With ❤
Shitty Games it's an indie(gent) videogame developers studio based in Argentina. Founded in 2014 with the need to communicate the unconformity about the socio-political situation of their country. They created more than 30 retro style games with a dark pixelated satirical sense of. A brief review on some of the studio creations and their repercussions in the social networks and the mass media
Mateo Amaral we were humanity Live AV set made with ableton live and unity 3d. It is an abstract sci-fi narrative that tells the story of a future where Artificial Intelligences merged with plants and try to remember their ancestors: the extinct humanity. Combining 3D representations of natural landscapes, the imaginary of cyber-space, primitive digital aesthetics, manipulated samples of ancestral rituals and contemporary popular culture, I seek to reflect on the artificial minds that are being born right now.
Tumbagames Perra Force is a 4 player beat em up about an all-girl gang who face off against a multitude of enemies that embody all the stereotypes of patriarchy.
Daniela Fernández Ita is a 2D platform video game in which a young girl comes across a magical being, called Yasí Yateré, who kidnaps children that refuse to take a nap or siesta after lunch. He takes her to the Realm of Eternal Night, which is inhabited by all the beings of the legends of the Litoral, inherited from Guaraní culture. Ita must find her way home through the Portal of Dreams, where the rivers cross. To get there she will have to escape from the beings of the night, who want to steal her spiritual light.
Game e Arte (Tainá & Jaderson) A decolonial, popular and black vision for games in Brazil We will briefly present our way of creating games under a decolonial and popular vision. That puts the black person as the protagonist of their narratives within the language of digital games. How to create your game using accessible tools and a view parallel to the axis of the main stream game industry.
Darío Georges Tumba Games is a punk videogame development team based in Buenos Aires. Their games address social and political issues from the perspective of dark humor. For the past few years, they have presented their works on arcade machines in art galleries, bars and nerdy events.
Gabi Pella Born in Buenos Aires, on the 25th of July, 1991. Sound & Image Designer, graduated from University of Buenos Aires. Currently developing Manzana Misteriosa, finalist of the 2018 Indie Prize at Casual Connect USA and winner of "Best Desktop Game 2017" at the Awesome Game Awards…
Galamot (MX) Former graphic designer and Illustrator.Currently working in video game development and art direction as well as an independent artist in digital media.I like exploring everything digital art related to find new aesthetic possibilities.
Julián Palacios is an independent developer from Milan.He was born in Italy, son of two South-american inmigrants.In his work, he uses 3D space to explore the connections between memory, fantasy and identity.His effort is aimed at creating audiovisual narratives that evoke a feeling of r…