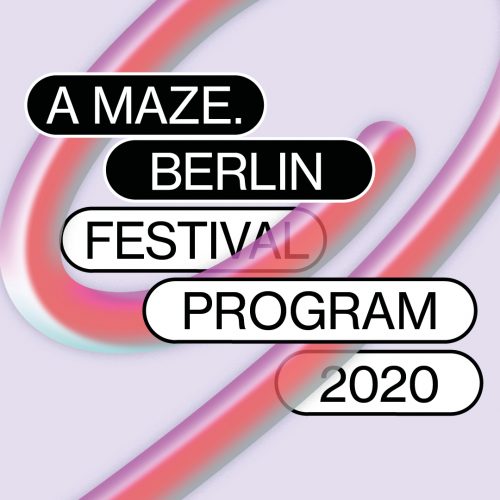 I am super happy to present 3 Art + Games World Tour sessions A MAZE. Total Digital 2020
To celebrate my 20 years as curator in the fields of art and video games, I embarked in June 2019 in an art and video games world tour in order to meet digital artists and independent developers in 13 countries from the Global South. The aim of this world tour is to promote diversity in terms of content and also in terms of who is producing content and from where… in order to be able to tell an other story of video games, outside the main territories of the global market.
During A MAZE. / Berlin – Total Digital let's go to 3 different continents and speak with various creators.
I am so happy to present and share the work of the amazing persons and games I met during my world tour with you!! Thank you Zuraida Buter for this invitation ❤ and thank you Thorsten Storno for putting me in touch with Sithé Annette Ncube who helped me so much to get in touch with great game developers here in Africa ❤ ❤ ❤
Art & Games World Tour Africa on July 24th at 1.30pm

With ❤
Afrane Akwasi Bediako (GH)TRONS Factory, 2020, Experimental Windows PC game.Akwasi Bediako Afrane (b. 1990) is a Ghanaian artist living and working in Kumasi, Ghana.His works explore the idea of augmentation and extensions between technological gadgetsand humans. He works with discarded electronic gadgets which he refers to as "amputees".
Setriakor Nyomi (GH) One Mancala – Bringing ancient board games to one platform Six years ago I published Oware 3D to the Playstore, It featured a variant of the Mancala family of games. One Mancala is the spiritual successor to Oware 3D is an attempt to bring together the most popular variants of the Mancala games into a single mobile, social experience. Setriakor Nyomi is the founder and lead designer of GreyParrot Interactive Ltd.. He founded GreyParrot with the mission of telling African stories using gaming as a medium. Prior to founding GreyParrot, he held the role of Director of Sustained Engineering at the African Leadership…
Eyram Tawia AL Reawakening. we will talk about our working process with creating the AL Reawakening game. We will take you through how we transform the stories into real products with a focus on story writing, character development and the actual game dev process.Eyram Tawia is CEO and Cofounder of Leti Arts, an interactive digital studio that creates Afrocentric mobile games and comics. He believes preserving cultural diversity through gaming and entertainment is important and aims to prove this by creating world-class games and comics using…
Hugo Obi is the founder of Maliyo Games – the first indigenous gaming company in Nigeria and one of the early pioneers of mobile gaming in Sub-Saharan Africa. Hugo is a visionary entrepreneur with interests in the development of mobile content for Africa's growing mobile consumers…
Julien Herbin is the CEO of a video game studio based in Dakar (Senegal), and founded in 2019. His studio focuses on creating games presenting African cultures from a new angle.Prior to that, he was a programmer at Ubisoft since 2007 and has contributed about 10 shipped titles along his…
Limpho Moeti previously worked at Free Lives (Broforce, Gorn) and was deputy festival director of South Africa's playful media festival, Playtopia. Currently she works as a producer/biz dev at Nyamakop developing on African-inspired video games. She is one half of the Bad Form Podcast…