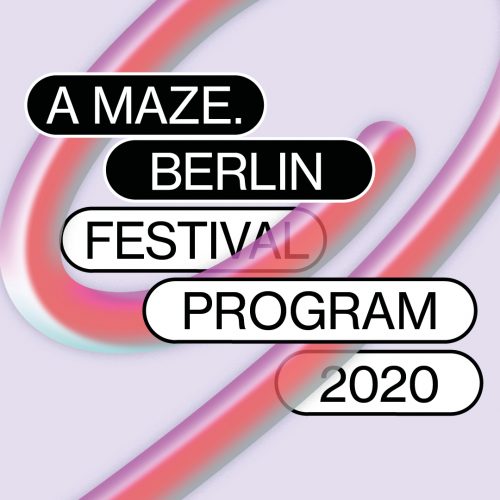 I am super happy to present 3 Art + Games World Tour sessions A MAZE. Total Digital 2020
To celebrate my 20 years as curator in the fields of art and video games, I embarked in June 2019 in an art and video games world tour in order to meet digital artists and independent developers in 13 countries from the Global South. The aim of this world tour is to promote diversity in terms of content and also in terms of who is producing content and from where… in order to be able to tell an other story of video games, outside the main territories of the global market.
During A MAZE. / Berlin – Total Digital let's go to 3 different continents and speak with various creators.
I am so happy to present and share the work of the amazing persons and games I met during my world tour with you!! Thank you Zuraida Buter for this invitation ❤ and thank you Thorsten Storno for putting me in touch with Sithé Annette Ncube who helped me so much to get in touch with great game developers here in Africa ❤ ❤ ❤
Art & Games World Tour Asia on July 23d at 1pm

With ❤
SOMI (KR) The Wake: Mourning Father, Mourning Mother is the last of game developer Somi's "Guilt Trilogy," consisting of Replica and Legal Dungeon. [Perhaps it means my life simply boils down to this: "Everything I say is a lie."] The Wake is a record of past wounds opened at a three-day funeral — a record of the roots of guilt, and the memories and emotions that chain together three generations of a family. The journal is encoded with a simple substitution cipher that the player must break in order to reveal the writer's psyche and discover the contradictions that define him. Explore a generational curse that has swallowed a man and his life. Somi is a leading indie game developer in South Korea. He aspires to develop games that are unique, artistic and channels the vision of the developer. He has made RETSNOM, Replica, Legal Dungeon since 2014. Replica has received many awards including Impact Award from IndieCade 20
redMins (KR) 'The Planet of Survived X'. This game is an adventure set in a world where the patriarchal system disappeared.redMinS I am an indie game developer in Korea.I made two games. '2048 Muug' is a game to talk about everyday misogyny, and 'Tap Tap Cacti' is a game to manage emotions.I'm a woman and as an emotionally vulnerable minority, I make games that people like me can relate to.
Gayatri Kodikal (IN) The Travelling Hand Presenting working on The Travelling Hand as immersive ludic installation at TENT Rotterdam October 2020.
Hyun Cho (KR) Wallflower is a third person perspective, 3D VR game. Wallflower is a term used to describe a person who is without a partner at a party and is hence unable to dance. The players can maintain their lives only through making contact with others.Through this, players continue to demonstrate their own presence, and the relationship with others constitutes the essence of each being. The aim of the game is to avoid getting a game-over for the main character at a party in the given time. The player has two properties – the energy scale and presence scale. Hyun Cho does not view the relationship between technology and humans oppositional, but as closely related entities which continuously in play a role in one another's change.Since technology was created by humans, Hyun Cho views technology not solely technological, and seeks to reveal…
Toge Production (IND) Coffee Talk Dio Mahesa is the lead artist of Coffee Talk. He designed the characters and also the key visual for the game. Dio has been working as a game artist at Toge Productions for years. Despite the fact that he's working as a pixel artist, Dio is actually a Dungeons & Dragons art enthusiast.
Humble Grove (Cel & Hana – UK & JP) No Longer Home Bo and Ao: two recent university graduates prepare to move out of the flat they lived in together, over the past year. Both struggle to find work and meaning in post-education life. Disillusioned with their time in the UK and forced out of the country by a government who doesn't want them there, Ao prepares to move back to Japan, leaving their friends and Bo behind. Home seems like a difficult place to hold on to, and deep under their South London flat, something grows..