For once, here is a personal post! I am just back from the caribbean dutch island Bonaire. There I had the chance to take a one day training of free diving with Carlos Coste who has multiple world champion awards in free diving.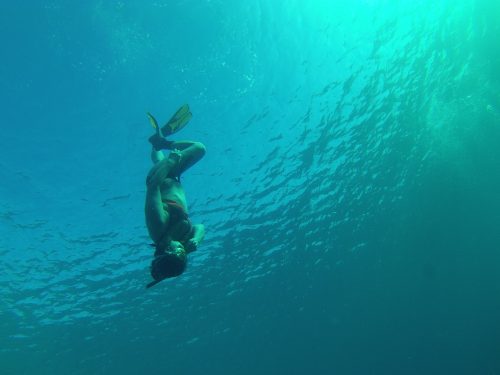 According to its wikipedia's page "In October 2003, he became the first human to achieve a Free Immersion of more than 100 meters, certified by Guinness World Records. He broke the AIDA (International Association for the Development of Apnea) world record for Variable Weight Free-diving, with a 140 meter immersion in the Red Sea, Egypt, on May 9, 2006. This record was superseded by Herbert Nitsch, the current record holder, on 7 December 2009 at Dean's Blue Hole in the Bahamas.
Additionally, Coste has broken several free-diving world records, including Constant Weight (-90 meter, October 2002; -102 meter, June 2004; -105 meter, 2005; now held by Alexey Molchanov with -125 meter), Variable Weight (-135 meter, October 2004), and Free Immersion (-93 meter, October 2002; -101 meter, October 2003; now held by William Trubridge with -121 meter). He is the current AIDA Individual World Champion Constant Weight (September 2005)."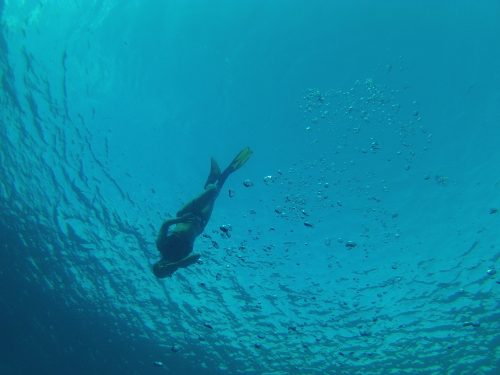 I was very lucky to be able to follow this one day training as the theoretical and the practical part of the training were both extremely interesting and high level. I totally enjoyed the morning dediacted to theory where I learned so much about technics like the Frenzel equalizing technic of Eric Fattah, but also about free diving Prnayama breathing technics, as well as the necessity to prepare our body with training like TRX, in which Carlos Coste is also an instructor.
In the afternoon, we began the practice and I so much enjoyed the quality and the profesionalism of the practice. Here are some pictures and videos of this very special moment. At the end of the day, I asked about his recent absence in free diving competitions and I understood that it was linked to his public opposition to the Venezuelian government. I have to say, that after such a good training, it was a perfect end, because I always respect a lot people who have the courage of their opinions.
Finally, I totally recommand his free diving school A Puro Pulmon