I arrived in Vancouver after 20 hours of travel, but at my arrival Jeannette Kopack was at the airport to welcome me and to bring me at the Center for Digital Media. Even if my flights happened really well ( I had some time to prepare my lecture about IP and Machinima !), I have to admit that I was really exhausted at my arrival… But there was a Thanksgiving party at CDM and all the students were eating and having fun.

As soon as I arrived I was filled by the energy of all the students who were having so much fun, they had prepared food from all over the world and immediately shared a cake with me. Jeannette found some red wine, I began to talk to Richard Smith and also with some students. I was amazed by the diversity of origins and also by the diversity of their skills. This year's students are a huge mix between Chinese, Canadians, French, Mexicans, Colombians, Irish, Egyptian, Saudi, American, Indian, Iranian and I am sure I forget some of them !

Then I had a quick tour of the new CDM building, an interactive and sustainable building, where all the offices, classes and apartments are.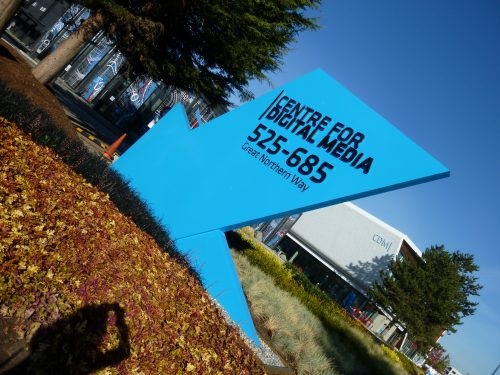 I also visited my guest apartment with Jeannette and Richard Smith and discovered with such a pleasure what canadian hospitality means : a lot of charming and thoughtful attentions by Jeannette like some Herbal tea to recover from jet lag, some lavender body cream lotion, some interior shoes and a délicate Orchidea. I was really moved and my tiredness disappeared ! We came back to the Thanksgiving party to see that students were beginning to dance, even a lap dance by on a table that decided everybody to move the tables and to begin to dance, as a dance battle, everybody had to come and dance in the student circle. For sure I danced and stayed awake till 12 ! Which for me meant an entire night without any sleep regarding the french time… Then I went back to my apartment and setted up everything.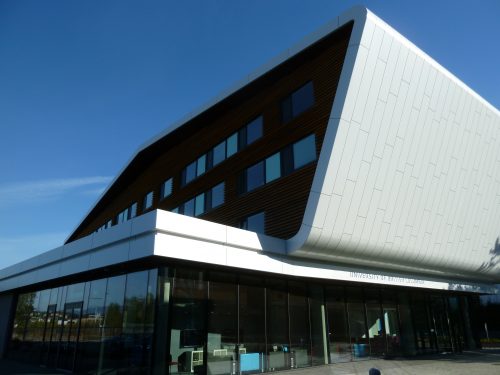 Such a good welcome and such a beautiful arrival ! Above, here is a view of my room at CDM on the left bottom…