La Villette Numérique, Paris, septembre 2002
WEBWUERFELWERKSTATTA, Akuvido

A game, where the user acts in the role of the founder of own music and visual image. Central to the project Web Wuerfel Werkstatt (Web Cube) is the creation of virtual and symbolical space in the Internet and sign reflection of real.
SOUNDSCRAPER, Stanza
Series of six multi sound environments. Lots of built in sounds and layers. A new type of image and a new type of painting.
VOLUME, Inbar Barak Ruth Ron
The term VOLUME refers to the intensity of sound and to the dimensions of a space. In this work, the VOLUME is interpreted in the same duality — SOUND and SPACE are defining, and evolving around, each other.
ONE DAY ON THE AIR, Nicolas Clauss
This part in shockwave puts in scene on line radiophonic bits recorded Monday July 8 2002 from 16 to 17 hours.
3D SOUND SCULPTURE, Edward Tang Przemyslaw Moskal Woncheol Lee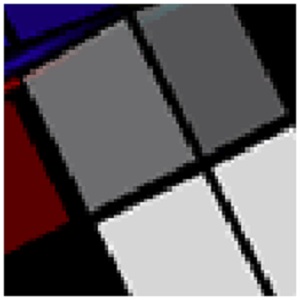 This software allows the user to create a 3D sound sculpture using 3D cube building blocks by selecting a color (which corresponds to a particular note or sound) and clicking wherever they want on the sculpture to attach another cube.
INFRASONIC SOUNDSCAPE, Minami Hidekazu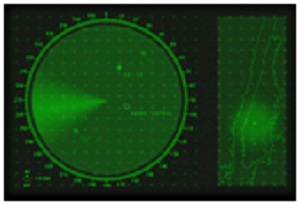 We do not as a society pay attention to ambient sounds. We are much more focused on the visual over the auditory. My goal is to articulate an idea that New York City becomes an instrument.
INVISIBLE MAPS, Paul Catanese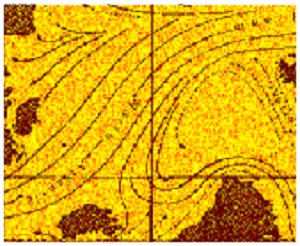 Skeletonmoon was founded in May of 2000 by Paul Catanese as a vehicle to present his multimedia artwork and interactive experiments. Paul is a Chicago based artist whose personal works explores experimental narrative.
COLORI, Adriano Abbado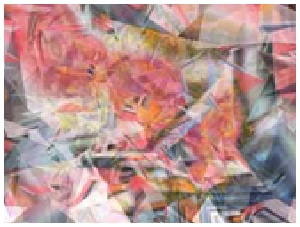 colori features an interactive 3d environment composed of 7 abstract objects.
HEMATOME, Emmanuel Kodjo Romain Deflache
Hematome is an interactive music experimental project. Interacting with objects you meet, you can provoke an evolution of music.
POPULAR, Holger Lippmann


An image mixing tool for the web, that anyone could use it for projections, at parties, in clubs or for interior design. I called it : www.popular.de – animations 4 electronic music.
And2, Su studio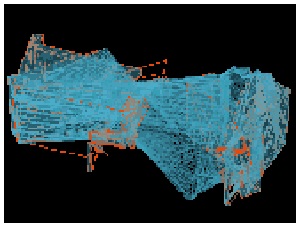 And2 explores the application of interactive computer strategies to design architectures in digital enviroments.
360°, Sue Johnson Alison Cornyn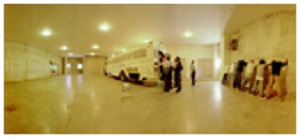 In January 2001, documentary web pioneers and founders of Picture Projects, Alison Cornyn and Sue Johnson launched 360degrees.org, the first interactive website designed to explore the American criminal justice system.
THE NEW DYNASTY, Scott Becker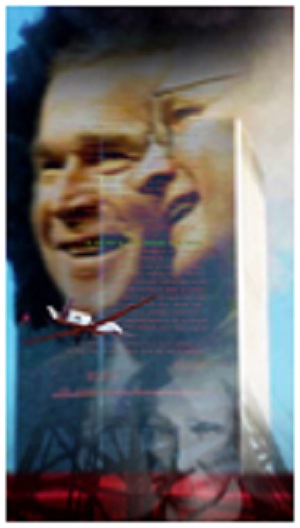 My imagery attempts to match the stridency and invidiousness of the corporate sector's unabashed attempt to dismantle history and eliminate divergent cultures so as to fluidly manipulate the mass of humanity toward the marketplace.
I KNOW WHERE BRUCE LEE LIVES, Tim Buesing, Peter Muehlfriedel & Gundula Markeffsky
"I Know Where Bruce Lee Lives" is an audiovisual Onlineremixer using samples of BruceLee-movies.
URSONIKID, Alan Peacock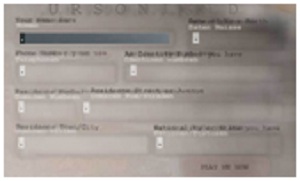 URSONIKID is a sound game which asks the player to type in personnal details and uses that information to construct sequences of sounds.
SOPHIE DER FILM, Michael Hofmann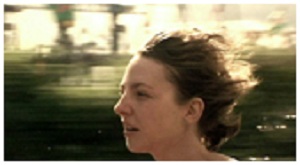 Interactive movie : The user has the possibility to immerse at certain places in Sophies life. The user get the impression to be directly in the scene, by 360° location pictures. He is no more cinemagoer he is a part of Sophies world.
PLANETNEMO, Frédéric Puech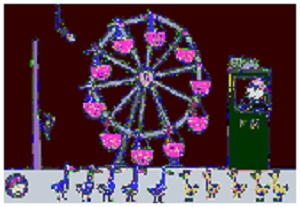 Placefor children this soundgame is for them. Turn the goose on the wheel music and have fun !
RYTHMIC NUMBERS, Jacques Viel Aymeric Lepage

So it seemed obvious that the computer should compose music starting at several audio skeleton frameworks and the player could reconstruct a musical phrase by ear…
VOITURE 35, Fred Maillard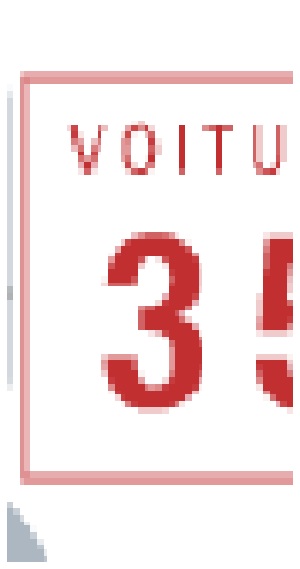 VOITURE 35 5 (CAR 35) gladly presents like a poetic simulator of pointless travel and rail landscapes