VR #17: ISABELLE ARVERS from MATTEO BITTANTI on Vimeo.
Isabelle Arvers
Mer Rose Claire
Digital video (1920 x 1080), color, sound, 17' 39", 2020 (France)
Created by Isabelle Arvers, 2020
Introduced by Gemma Fantacci
vral.org
MER ROSE CLAIRE
Digital video (1920 x 1080), color, sound, 17' 39", 2020 (France)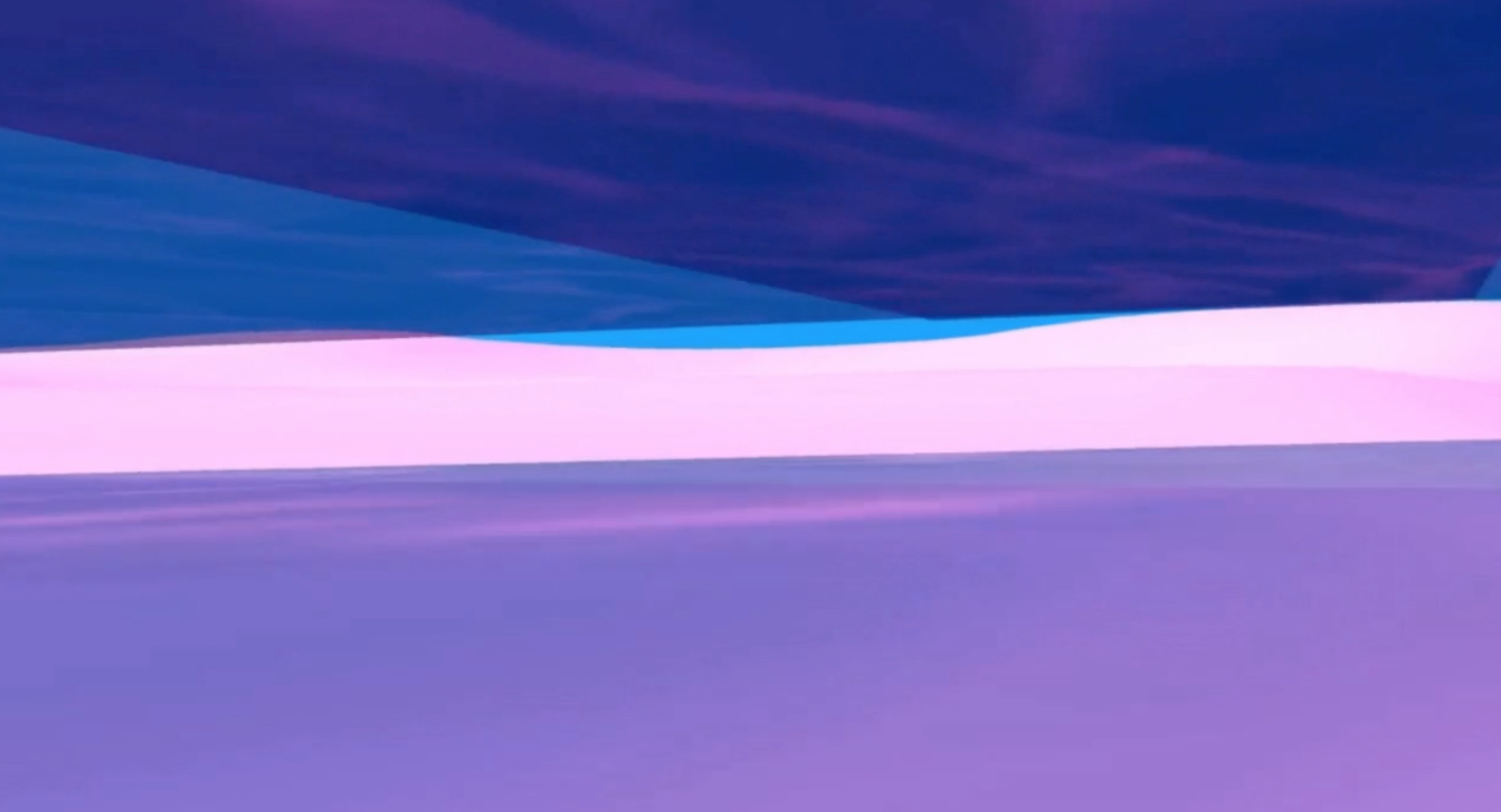 Created by Isabelle Arvers, 2020
Introduced by Gemma Fantacci
Mer Rose Claire is part of Arvers' ongoing abstract machinima series La Mer (2016-) which depicts shapes and abstract landscapes created by the Moviestorm game engine. Evocative of peaceful marine scenes, these videos produce an hypnotic effect on the viewer as abstract patterns, their folding and unfolding, become a generative matrix of what Georges Perec called species of spaces. This mesmerizing, rhythmic movement alters the viewer's perceptions.
Isabelle Arvers is a French artist and curator whose research focuses on the interaction between art and video games. For the past twenty years, she has been investigating the artistic, ethical, and critical implications of digital gaming. Her work explores the creative potential of hacking video games through the practice of machinima. As a curator, she focuses on video games as a new language and as an expressive medium for artists. She curated several shows and festivals around the world, including Machinima in Mash Up (Vancouver Art Gallery, 2016), UCLA Gamelab Festival (Hammer Museum, Los Angeles 2015, 2017), Evolution of Gaming (Vancouver, 2014), Game Heroes (Alcazar, Marseille, 2011), Playing Real (Gamerz, 2007), Mind Control (Banana RAM Ancona, Italy, 2004), and Node Runner (Paris, 2004). In 2019, she embarked on an art and games world tour in non western countries to promote the notion of diversity of gender, sexuality and geographic origin, focusing on queer, feminist, and decolonial practices.