8 bit Party, mars 2003 – Project 101, Paris
Conception & organisation of a chip tunes music, gameboy music gigg.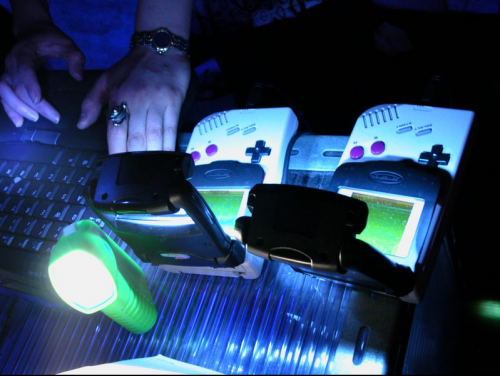 My friends from Belgium, the art collective lab-au.com asked me if I could organize a gigg for their friends from the US, as they were touring in Europe. At that time, I was friend with the artist Dinah Bird who was in charge of a little space in the 17th arrondissement: the Project 101. Thanks to her, we were able to invite Glomag and Bubblyfish in Paris and had the chance to get a press article on Libération by Marie Lechner. The event was full and here are some pictures taken by Jeremie Zimmerman who was with us this night!
Artists : Glomag (US), Bubblyfish (Corée-US), Gameboyzband (FR)
Photos : Claude Chuzel