Newsletter :
Subscribe to my newsletter filling the form below. I'll try to make you happy.
A confirmation email will be sent to your mailbox: please read the instruction inside it to complete the subscription.
Contacts :
Isabelle Arvers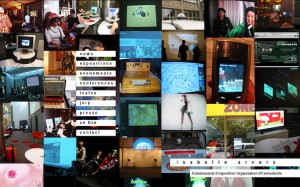 My former website in french is still online, check it for more content!
Mail to : ia (at) isabellearvers (dot) com
Skype ID : zabarvers
Twitter : zabarvers
Linkedin : arversisabelle
Facebook : isabelle.arvers
Publications :
Slideshare : zabarvers
Issuu : zabarvers
Prezi : Isabelle Arvers
Scoop it ! : Game Art and Politics
Youtube : Youtube Channel