Let's decolonize the imaginary in an innovative way
Afropolitan Festival's fifth edition is finally here! Bozar will host the festival from May 26 to 29. Enjoy, learn and support the artists who have come to share their talents and passions. Among those talents is Isabelle Arvers, a curator specialising in video games as a medium. Her work explores the diversion of games into films, installations, and videos. In April, she led a workshop on "decolonial countergaming", in which participants learned how video games can be used to address sensitive issues. During the Afropolitan Festival, Arvers will present solo and group films on decolonial issues. She will be accompanied by her workshop participants and Peggy Pierrot (teacher and activist). Read the article on Bozar's website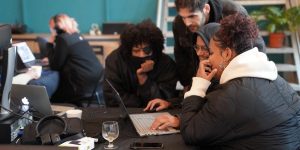 Isabelle Arvers, moderator of this famous workshop, went to meet artists who use games as a medium, or game developers. The video games were developed by artists from different countries (South Korea, Taiwan, Togo, Mexico, Ghana, Senegal) who gave their permission to use their creation during the workshop. The content of the games focuses on feminist, queer and decolonial issues.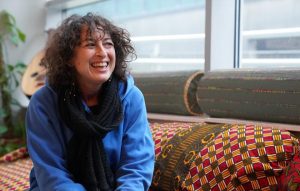 Hady-Salomé Dahan is a young visual artist who specializes in drawing and painting. The workshop caught her attention even though she doesn't know much about video games. It's a great opportunity to meet people and collaborate with artists to create projects that are out of the ordinary. The games are themed and different populations are represented, which she considers important for the development of a plural society.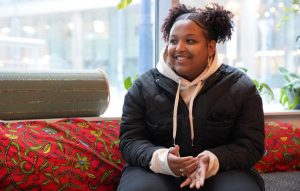 Laura Nsengiyumva defines herself as an "artivist" because she combines her artistic talents with her activist commitments. As a 3D architect with a passion for decolonisation and interdisciplinarity, she is using her visual skills and video games to fight for social justice through this workshop.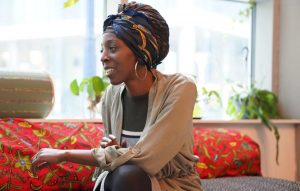 – Laurent Mbaah, student at ERG and artist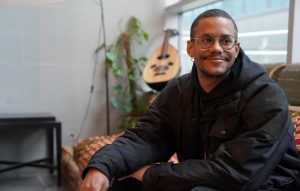 A project that proposes alternate views of the world
As a student at the ERG, Laurent Mbaah works mainly on the development of a utopia that blends different cultures and on the imaginary as a tool for emancipation, and uses images, graphics and typography to this effect. Laurent was very enthusiastic about participating in this project, which, to him, offers "d'autres manières de voir" (alternate views of the world). He explored different games that encourage people to experience the world in a new way while having fun.
Join us at the Afropolitan Festival to learn more about the results of the workshop!