In 2015, I was invited to my first artistic residency in Brazil by Ruralscapes at Santa Tereza Fazenda, a wunderful place with amazing people where I stayed 2 weeks. A residency held by Rachel Rosalen and Rafael Marchetti.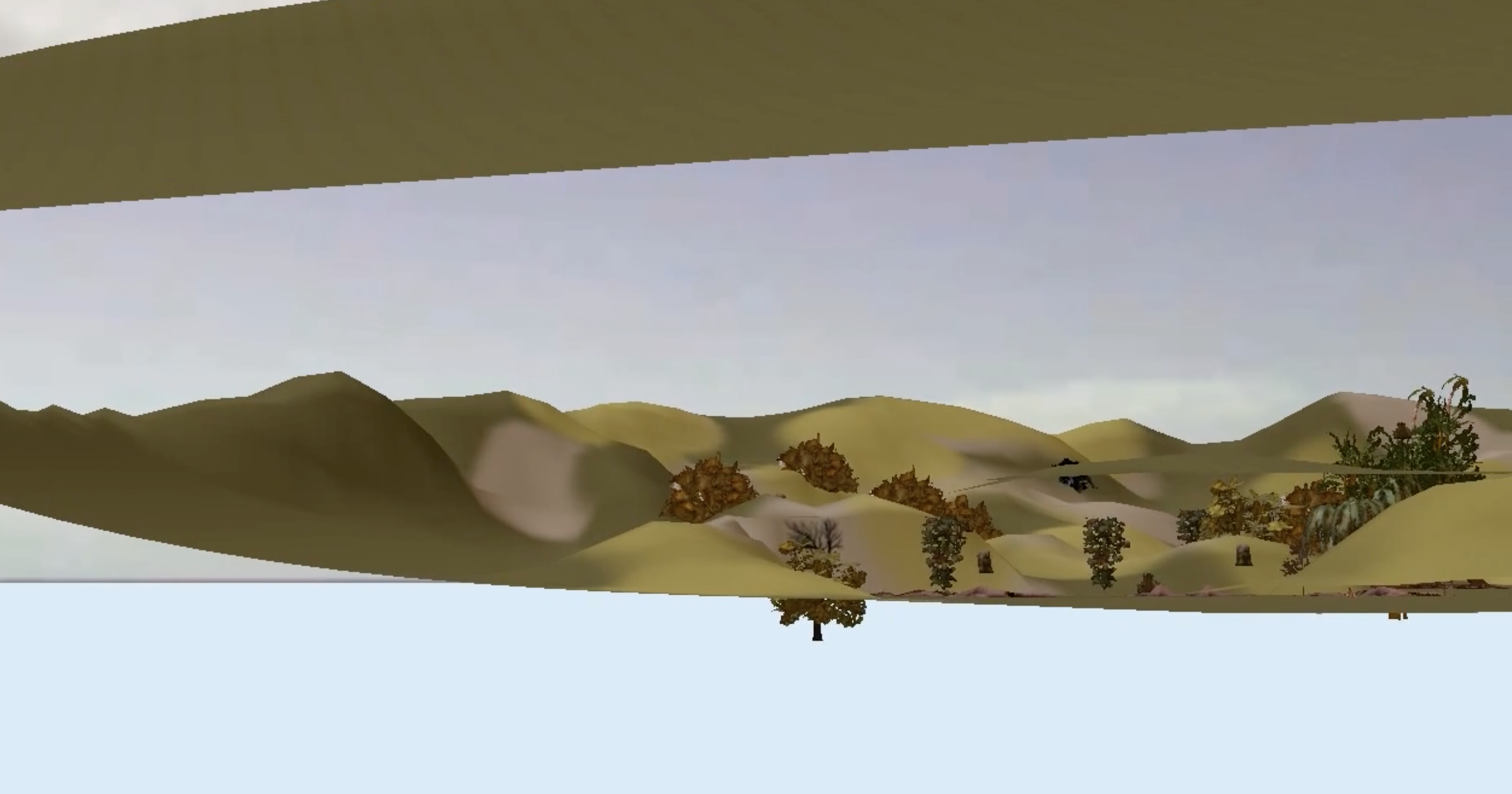 As for my machinima residence, the four days of workshops with the young of São José do Barreiro allowed them to make two films on the legends of São José. Espirito brings up the spirit of a poet and Mataduro that of a cow having killed the Matador which comes to haunt the inhabitants. We roamed the streets to discover and take photos of the places, then we integrated these pictures and the interviews of the young in the films.
I finally had some time between 2 workshops to create for myself, I was quite feeling awkward, looking how the other artists were doing, trying to imitate them in a way (mainly by recording surrounding sounds of the farm and nature) taking pictures, etc…
Floating Mountains, by Isabelle Arvers, 2015
to finally produce something that is a beginning of an artwork: videos of glitches in 3D representations of the mountains and rivers surrounding us. Also trying to make collaborations with other artists getting their sound recordings as well.
I worked on glitches of the representation of the farm and its surroundings in 3D with Santa Teresa Reloaded and also collaborated with Duo B a sound art collective on blublublu and with
Santa Teresa Reloaded, by Isabelle Arvers, 2015
BLUBLUBLU, by Isabelle Arvers and Duo B, 2015
Blublublu is a video game engine glitch created by Isabelle Arvers during her residency at Ruralscapes in June in Brazil. It is her fisrt collaboration with the brasilian artist duo Duo B for the song recording of a river surrending the residency. Blu blu blu is a glitch of a mountain representation floating in the sky.
BLUENOISE Isabelle Arvers-Cristian Espinoza, 2015
Cartographic Exercise about the territory of Fazenda Sta Teresa – San José de Barreiro, Sao Paulo (BR) Animation and Radio Waves Capture Glitch in the Ether