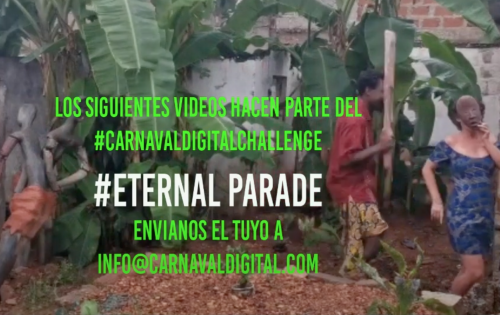 CARNAVAL DIGITAL 2020 is a six point star collaboration of specialists in anthropology on masks and rituals, artists, a specialist in carnivals around the world, a 2 very trendy artist internet rituals & online rituals
CARNAVAL DIGITAL 2020 is organized by: Camilo Pachon, Diana Martinez, Nora Renaud, Maria Angelica Madero, Juan Covelli, Carolina Kleine Samson
With the Logone Graff Crew team in Lomé (Togo), we participated to the #carnavaldigitalchallenge2020 and performed in front of Trez FOLLY's paintings.
And in the garden!
And for the #solsticeperformanceday I filmed Trez FOLLY's performance, painting live a vaudou mask used for Vaudou ceremonies in Benin and Togo:
Celebration of voodoo, return to African origins in all its positivity.