The French Institute in Rabat, Morocco, is inviting Isabelle Arvers and Mbaye Camara for a new step of the Art and Games World from the 31st of October to the 19th of November in order to meet & interview digital artists and games makers in Tetouan, Tangiers, Rabat, Meknes and Casablanca. We will give machinima workshops and art & games lectures and will end our trip by the organisation of a special edition Morocco of Art Games Demos with Chloé Desmoineaux and Khalil Arafan, from the independant games studio Palmgrove software.
Machinima workshop at the National Institute of Fine Arts in Tetouan

October 31 to November 04 & November 5: Restitution of the two workshops
November 8: Intervention at the French Institute of Tangier
The place of woman in the digital space.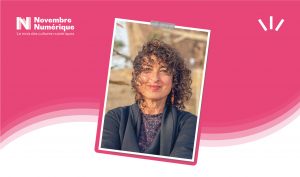 November 10 – 11: Machinima workshop in partnership with of the video art festival of Casablanca – at the Fab lab of the French Institute in Casablanca
November 15: Intervention in Meknes French Institute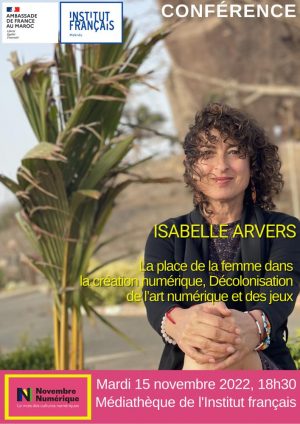 Conference as part of the Digital November, Tuesday, November 15, 2022, 6:30pm, Institute Media Library
" ́ ́, ́ ' ́ ".
+ info on the Digital November program :
November 17: Art Games Demos at the French Institute in Rabat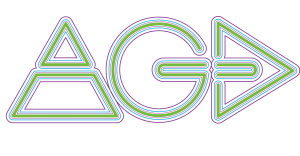 Call for entries : Art Games Demos, special edition Morocco
Art Games Demos is an event imagined by Isabelle Arvers and Chloé Desmoineaux, dedicated to the exhibition of video works and the demonstration of video games. For this 7th special edition Art and Video Games in Morocco, they collaborate with Khalil Arafan, winner of the Lab Digital Morocco and video game developer. Art Games Demos is a moment of exchange and sharing and demonstrations of digital works or games, which aims to meet the art and video game communities in an informal atmosphere around a buffet.