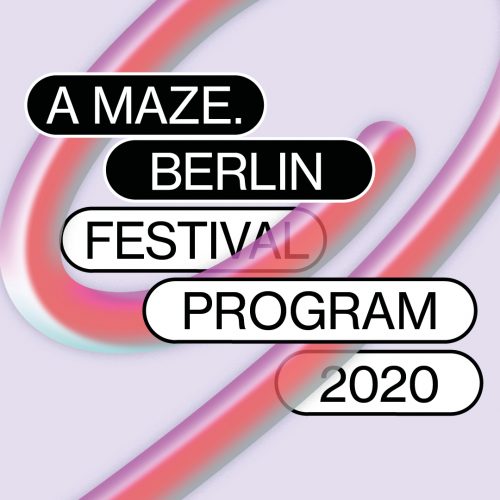 I am super happy to present 3 Art + Games World Tour sessions A MAZE. Total Digital 2020
To celebrate my 20 years as curator in the fields of art and video games, I embarked in June 2019 in an art and video games world tour in order to meet digital artists and independent developers in 13 countries from the Global South. The aim of this world tour is to promote diversity in terms of content and also in terms of who is producing content and from where… in order to be able to tell an other story of video games, outside the main territories of the global market.
During A MAZE. / Berlin – Total Digital let's go to 3 different continents and speak with various creators.
I am so happy to present and share the work of the amazing persons and games I met during my world tour with you!! Thank you Zuraida Buter for this invitation ❤ and thank you Thorsten Storno for putting me in touch with Sithé Annette Ncube who helped me so much to get in touch with great game developers here in Africa ❤ ❤ ❤
Art & Games World Tour Africa on July 24th at 1.30pm

With ❤
Afrane Akwasi Bediako (GH)TRONS Factory, 2020, Experimental Windows PC game.Akwasi Bediako Afrane (b. 1990) is a Ghanaian artist living and working in Kumasi, Ghana.His works explore the idea of augmentation and extensions between technological gadgetsand humans. He works with discarded electronic gadgets which he refers to as "amputees".
Setriakor Nyomi (GH) One Mancala – Bringing ancient board games to one platform Six years ago I published Oware 3D to the Playstore, It featured a variant of the Mancala family of games. One Mancala is the spiritual successor to Oware 3D is an attempt to bring together the most popular variants of the Mancala games into a single mobile, social experience. Setriakor Nyomi is the founder and lead designer of GreyParrot Interactive Ltd.. He founded GreyParrot with the mission of telling African stories using gaming as a medium. Prior to founding GreyParrot, he held the role of Director of Sustained Engineering at the African Leadership…
Eyram Tawia AL Reawakening. we will talk about our working process with creating the AL Reawakening game. We will take you through how we transform the stories into real products with a focus on story writing, character development and the actual game dev process.Eyram Tawia is CEO and Cofounder of Leti Arts, an interactive digital studio that creates Afrocentric mobile games and comics. He believes preserving cultural diversity through gaming and entertainment is important and aims to prove this by creating world-class games and comics using…
Hugo Obi is the founder of Maliyo Games – the first indigenous gaming company in Nigeria and one of the early pioneers of mobile gaming in Sub-Saharan Africa. Hugo is a visionary entrepreneur with interests in the development of mobile content for Africa's growing mobile consumers…
Julien Herbin is the CEO of a video game studio based in Dakar (Senegal), and founded in 2019. His studio focuses on creating games presenting African cultures from a new angle.Prior to that, he was a programmer at Ubisoft since 2007 and has contributed about 10 shipped titles along his…
Limpho Moeti previously worked at Free Lives (Broforce, Gorn) and was deputy festival director of South Africa's playful media festival, Playtopia. Currently she works as a producer/biz dev at Nyamakop developing on African-inspired video games. She is one half of the Bad Form Podcast…
Art & Games World Tour Asia on July 23d at 1pm

With ❤
SOMI (KR) The Wake: Mourning Father, Mourning Mother is the last of game developer Somi's "Guilt Trilogy," consisting of Replica and Legal Dungeon. [Perhaps it means my life simply boils down to this: "Everything I say is a lie."] The Wake is a record of past wounds opened at a three-day funeral — a record of the roots of guilt, and the memories and emotions that chain together three generations of a family. The journal is encoded with a simple substitution cipher that the player must break in order to reveal the writer's psyche and discover the contradictions that define him. Explore a generational curse that has swallowed a man and his life. Somi is a leading indie game developer in South Korea. He aspires to develop games that are unique, artistic and channels the vision of the developer. He has made RETSNOM, Replica, Legal Dungeon since 2014. Replica has received many awards including Impact Award from IndieCade 20
redMins (KR) 'The Planet of Survived X'. This game is an adventure set in a world where the patriarchal system disappeared.redMinS I am an indie game developer in Korea.I made two games. '2048 Muug' is a game to talk about everyday misogyny, and 'Tap Tap Cacti' is a game to manage emotions.I'm a woman and as an emotionally vulnerable minority, I make games that people like me can relate to.
Gayatri Kodikal (IN) The Travelling Hand Presenting working on The Travelling Hand as immersive ludic installation at TENT Rotterdam October 2020.
Hyun Cho (KR) Wallflower is a third person perspective, 3D VR game. Wallflower is a term used to describe a person who is without a partner at a party and is hence unable to dance. The players can maintain their lives only through making contact with others.Through this, players continue to demonstrate their own presence, and the relationship with others constitutes the essence of each being. The aim of the game is to avoid getting a game-over for the main character at a party in the given time. The player has two properties – the energy scale and presence scale. Hyun Cho does not view the relationship between technology and humans oppositional, but as closely related entities which continuously in play a role in one another's change.Since technology was created by humans, Hyun Cho views technology not solely technological, and seeks to reveal…
Toge Production (IND) Coffee Talk Dio Mahesa is the lead artist of Coffee Talk. He designed the characters and also the key visual for the game. Dio has been working as a game artist at Toge Productions for years. Despite the fact that he's working as a pixel artist, Dio is actually a Dungeons & Dragons art enthusiast.
Humble Grove (Cel & Hana – UK & JP) No Longer Home Bo and Ao: two recent university graduates prepare to move out of the flat they lived in together, over the past year. Both struggle to find work and meaning in post-education life. Disillusioned with their time in the UK and forced out of the country by a government who doesn't want them there, Ao prepares to move back to Japan, leaving their friends and Bo behind. Home seems like a difficult place to hold on to, and deep under their South London flat, something grows..
Art & Games World Tour South & Latin America on July 25th

With ❤
Shitty Games it's an indie(gent) videogame developers studio based in Argentina. Founded in 2014 with the need to communicate the unconformity about the socio-political situation of their country. They created more than 30 retro style games with a dark pixelated satirical sense of. A brief review on some of the studio creations and their repercussions in the social networks and the mass media
Mateo Amaral we were humanity Live AV set made with ableton live and unity 3d. It is an abstract sci-fi narrative that tells the story of a future where Artificial Intelligences merged with plants and try to remember their ancestors: the extinct humanity. Combining 3D representations of natural landscapes, the imaginary of cyber-space, primitive digital aesthetics, manipulated samples of ancestral rituals and contemporary popular culture, I seek to reflect on the artificial minds that are being born right now.
Tumbagames Perra Force is a 4 player beat em up about an all-girl gang who face off against a multitude of enemies that embody all the stereotypes of patriarchy.
Daniela Fernández Ita is a 2D platform video game in which a young girl comes across a magical being, called Yasí Yateré, who kidnaps children that refuse to take a nap or siesta after lunch. He takes her to the Realm of Eternal Night, which is inhabited by all the beings of the legends of the Litoral, inherited from Guaraní culture. Ita must find her way home through the Portal of Dreams, where the rivers cross. To get there she will have to escape from the beings of the night, who want to steal her spiritual light.
Game e Arte (Tainá & Jaderson) A decolonial, popular and black vision for games in Brazil We will briefly present our way of creating games under a decolonial and popular vision. That puts the black person as the protagonist of their narratives within the language of digital games. How to create your game using accessible tools and a view parallel to the axis of the main stream game industry.
Darío Georges Tumba Games is a punk videogame development team based in Buenos Aires. Their games address social and political issues from the perspective of dark humor. For the past few years, they have presented their works on arcade machines in art galleries, bars and nerdy events.
Gabi Pella Born in Buenos Aires, on the 25th of July, 1991. Sound & Image Designer, graduated from University of Buenos Aires. Currently developing Manzana Misteriosa, finalist of the 2018 Indie Prize at Casual Connect USA and winner of "Best Desktop Game 2017" at the Awesome Game Awards…
Galamot (MX) Former graphic designer and Illustrator.Currently working in video game development and art direction as well as an independent artist in digital media.I like exploring everything digital art related to find new aesthetic possibilities.
Julián Palacios is an independent developer from Milan.He was born in Italy, son of two South-american inmigrants.In his work, he uses 3D space to explore the connections between memory, fantasy and identity.His effort is aimed at creating audiovisual narratives that evoke a feeling of r…